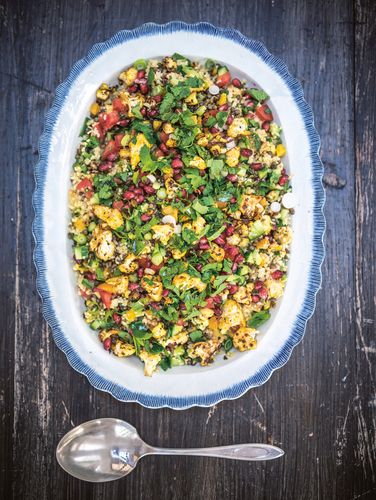 We've just spent a long weekend in beautiful Cornwall at my sisters wedding.  Weddings are always special, but this was especially special!  My own little sis!!!  Cornwall added a spectacular backdrop to everything we got up to.  I had been to Cornwall as a three year old, from which I surprisingly have a load of memories; staying in little farmhouse B and B's, the intense smell of fresh manure, cream teas and the iconic Cornish lanes, where vegetation rises high above and it seems like all the roads are cut out of massive bush!  Its certainly a part of the world that leaves an impression.
My sis Laura and her new hubby Paul stayed in the most stunning little wood cottage almost on the beach, surrounded by dramatic cliffs and raging, white surf.  We all said that it seemed like South Africa or Australia, we couldn't believe that these kinds of coastlines existed in our little island.  The surfers were loving it and there seemed to be a gang of pirates having a fire just down the beach.
My sis's ceremony was on the beach and was a beautiful spiritual affair, although not 'religious', we revelled in the beauty of nature and the good things we all share; love, compassion, hope and freedom.  We also ate some sensational vegan food, prepared by the awesome Annie (who worked her socks off).  It was a Middle Eastern/ Southern Med style buffet, something Annie was vastly experienced in.  It showed.  Spicy carrots, green cous cous, fresh pitta, roasted pepper and almond puree, smokey aubergine salad and piles of crispy borek (with spinach and pine nuts).  Jane and I thought we'd died and gone spinning into a Lebanese form of nirvana.  I have rarely enjoyed food so much and the backdrop of the Cornish coastline, surrounded by our nearest and dearest, just added to the experience.
Jane and I drove our old Peugot estate, Hooty, down to Cornwall and camped in Hay on Wye for a night (central Wales), a real hot spot for second hand book shops and, as it turned out, vegan food.  Wahee!  The perfect combo. I love a good second hand bookshop, the smell alone transports me to a place of wonder and excitement.  I picked up a couple of antique books, precious heirlooms.  We also went to the amazing Old Electric Shop, a space for old vintage clothes, records and interior stuff as well as vegan food.  When Jane and I walked in, they were playing one of our favourite tunes at the moment, 'Better Days', we felt right at home immediately.  We missed out on their lovely looking lunch menu, we had to hit the road, but it all smelled amazing and their vegan cakes proved to be a full power breakfast as we took on the Glastonbury traffic.  We hope to go back to Hay on Wye this winter to go deeper into the bookshops and explore the beautiful local scenery.
We're still on a high after getting back late last night and thought we'd share something in keeping with our awesome weekend in the beautiful south of England.  Here is a recipe taken from 'Peace and Parsnips' that would please anyone who has a passion for the cuisine of the Southern Med:
Tabouleh is a proper southern Med classic. Combined with great olive oil and sweet roasted cauliflower it makes a substantial salad. I love the spice mix baharat – if you can find it, substitute it for the ground spices. I like to use pomegranate molasses in the dressing – it gives a funky reddish tinge and has a sticky tang all of its own. For a special occasion, go the whole hog and sprinkle over herbs, baharat, pomegranate and chopped toasted almonds. Gluten-free option: replace the bulgar wheat with millet.
The Bits – For 4-6
100g Puy lentils
1 bay leaf
220g bulgur wheat, rinsed in cold water
about 450ml boiling water or veg stock
1 small cauliflower, cut into small florets, roughly 2cm in size, stalks finely diced (waste nothing!)
a large pinch of ground cumin
a large pinch of ground coriander
a large pinch of sweet paprika
a large pinch of ground turmeric
a small pinch of ground cinnamon
½ tsp sea salt
4 spring onions, finely chopped
½ a cucumber, deseeded and finely diced
2 ripe tomatoes, deseeded and finely diced
1 tbsp great olive oil
½ a handful of dried apricots, soaked for 2 hours, then drained and finely chopped
a handful of fresh flat-leaf parsley, finely chopped
½ a handful of fresh mint leaves, finely chopped
seeds from 1 small pomegranate
1 tbsp toasted sesame seeds
For the garnish
4 tbsp pomegranate seeds
a handful of chopped fresh parsley and mint
For the Pomegranate Dressing
4 tbsp olive oil
2 tbsp pomegranate molasses or juice of 1 large lemon
zest of ½ a lemon
1 clove of garlic, peeled and well crushed
a small pinch of dried mint
a small pinch of sea salt
½ teaspoon cracked black pepper
Do It
Put the lentils into a pan and cover with water. Leave for 5 minutes, then pick out any floating lentils. Drain, cover with fresh water, and add the bay leaf. Bring to the boil, then reduce the heat and simmer for 30 minutes, stirring and checking the water level (add more if needed). The lentils should be springy, but cooked. Drain if necessary, though there should be very little liquid left.
Put the bulgur wheat into a large bowl and pour over the boiling water or stock, enough to cover it by about 2cm. Tightly cover and leave for 30 minutes. Once cooked, fluff with a fork and cool.
In a frying pan, heat the oil on a high heat, then add the cauliflower and begin to fry. Stir regularly and cook for 10–12 minutes. Once the cauliflower has softened and the edges are slightly charred, sprinkle over the ground spices and salt and cook for a further 2 minutes, stirring well. Cover and leave to cool. The cauliflower should be nicely coated with the spices.
For the Pomegranate Dressing simply whisk all the ingredients together in a bowl.
Add three-quarters of the lentils to the bulgur wheat, along with the cauliflower, herbs and the rest of the ingredients, then pour over the dressing and mix gently together with your hands until well combined. Place in a wide, shallow serving bowl and spread out evenly. Sprinkle over the remaining lentils and garnish with pomegranate seeds and herbs.
Quick Peace and Parsnips update – we've recently been in Reveal Magazine, Daily Mirror Magazine and the Waitrose Weekend.  The Vegan Life Magazine has just done a review which says its '…..probably the best looking vegan cookbook we've seen.'  Which makes us smile.  Also, thanks to all who have left positive feedback on Amazon, Waterstones, Chat Rooms, etc its amazing to hear what you all think and to see people cooking the recipes makes all the effort of writing the book more than worthwhile.  Viva Veggies!
Catch up with us this Saturday 4th July at the Newcastle Vegan Festival, where Jane and I will both be doing talks and then in Flat White cafe in Durham on Sunday 5th July at 10am for a book signing with perfect vegan coffees.
Recipe originally posted on the brilliant Happy Foodie site.